This all-inclusive platform allows voters to text directly with a person.
Each voter is routed to a small "pod" of volunteers for personal, direct help via text, saving them time and making them more likely to vote.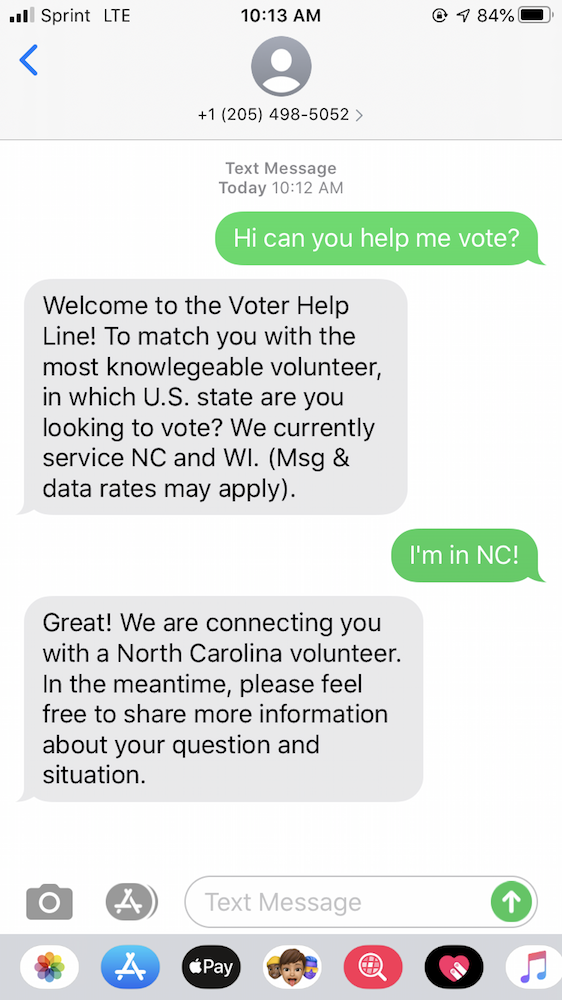 Volunteers and voters can follow up with each other as the election nears.
Increase conversion rates substantially by allowing your volunteers to follow up with their voters throughout their voting journeys. And from registration, to absentee ballot request, to ballot drop-off — voters can text any time of day and reach the same small group of volunteers assigned to help them.
The platform organizes your volunteers using a dedicated Slack workspace.
Voter texts are anonymized and routed to Slack, where your volunteers reply to them via Slack messages that are relayed to the voter as texts. A Slack thread is created for each voter, centralizing their message history for easy reference and follow-up.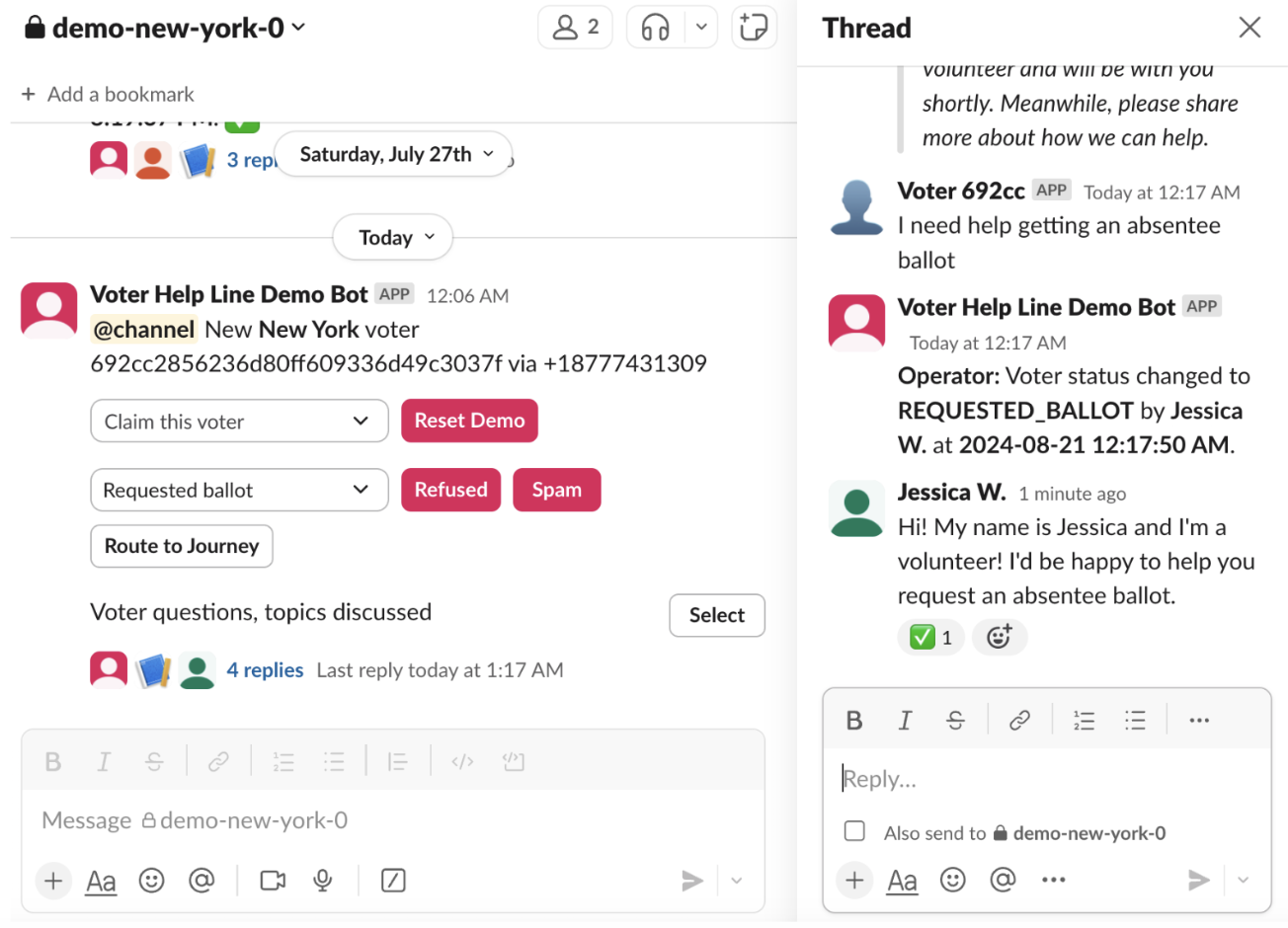 Have your volunteers practice with each other until they're ready to face voters.
Volunteers get started quickly by using a dedicated demo line to practice with each other and share feedback. As soon as volunteers feel ready and prove their knowledge and adherence to policy, a flip of a switch connects them with real voters.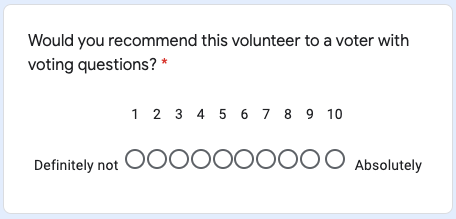 Allow groups of friends to volunteer together by creating their own pods.
New voters are routed to pods via round-robin. Pods can share tips, meet regularly and maintain a shared calendar with shifts to ensure quick replies to voters.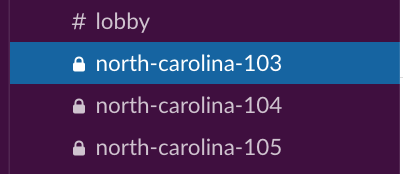 Have all of Slack's features at your disposal.
Set reminders to follow up with a voter, or escalate difficult questions to a lawyer, all within Slack.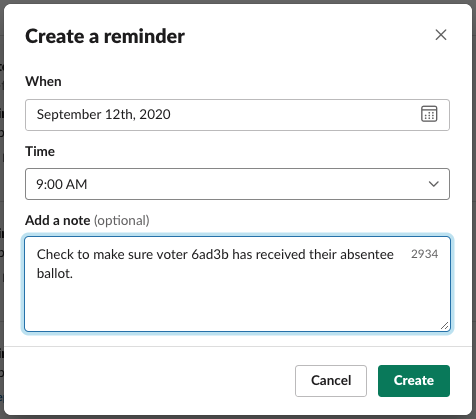 All messages are logged in a persistent database.
For admin review, usage stats, training and easy debugging, all messages and associated metadata are stored in a persistent PostgreSQL database.

Leverage the best texting, messaging, server and database technology.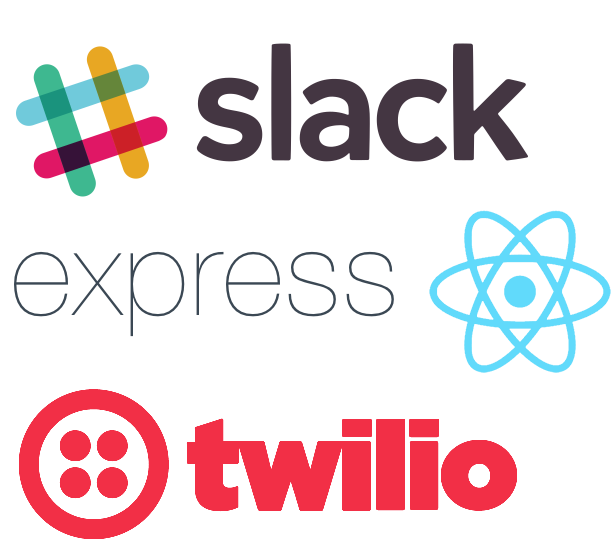 Improve your relationship with your voters today.